Hey, beauties! Hope you all had a wonderful weekend! My computer is still being worked on, but fortunately, I was able to scrounge up a polish of the week for you! Hopefully I will get my computer back sometime this week, if not by the weekend. I feel naked without it! LOL!
Anyway, this week's color is Spontaneous by China Glaze. It's a beautiful creamy lilac color. I always think of Easter when I wear this polish - hmmm, maybe because of the pastel color perhaps? Unlike last week's color,
Turned Up Turquoise
, this is a richer color with great coverage! Two coats and you're done with no sheerness to it at all!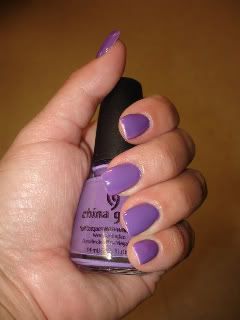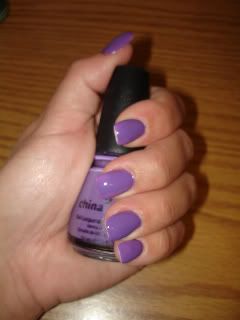 You can find this color at:
Sally's Beauty Supply
: $4.99
China Glaze Diva: $5.40
Until next time, XOXO!!